Status reporting is an integral issue in organization, this must be conduct after proper planning and team collaboration. So using agile project status report template you can arrange meeting and discuss fundamental analysis about current project in a group or individual base. Agile development is use for measure success and track some miss-communication or other technical disturbance in a project. In excel template you can also share data to upper level and avoid wasting your CEO time.
Although project status on Agile doesn't need to calculate manually. This way you can faster the flow of project towards pre-define goal and direct through any issues. Basic IT operation improve 2x by using new tools/techniques using agile system.
Basically three level of status report for project plan
Team Level Status Repotting
Department Level Reporting
Company Level Repotting
Features Agile Project Status Report Template
Traditional project management concept going slowly down, o companies who been using they must face difficulties in collaboration and task list assessment. Here is different types of project reporting in agile network, let's discuss here below.
Stakeholder Project Status Repotting
Report also submit to stakeholder for viewing status for progress. Usually Big construction unit been use their system, so investor interest to view its status report for investing in right direction.
It's part of product process and reveal its main features, rather than just explain product development phases. Regular sprint daily meeting you can identify main issue and product development key features need to be address in board of directors and other project Manager.
Types of Agile Project Status Report Template
Check some different types of agile reporting in "Excel Template", you can easy gather data and complete your project plan.
Agile Project Plan Template
Agile Release Plan Template
Agile Sprint Backlog with Burndown Chart Template
Agile Product Backlog Template
Agile Test Plan Template
Agile Product Roadmap Template
Agile User Story Template
Agile Project Charter Template
Agile Project Plan Template
Once project separate in different feature, and each feature require some tool for accomplishing plan. It's responsibility of development team, who assess and take control over it. In which template, define role/responsibility over time according to their status. Download complete package agile template through Smartsheet.

Agile Release Plan Template
This plan assign each task to sprint and give particular status, this status define corresponding goal toward project.
Planned
Ongoing
Un-planned
Release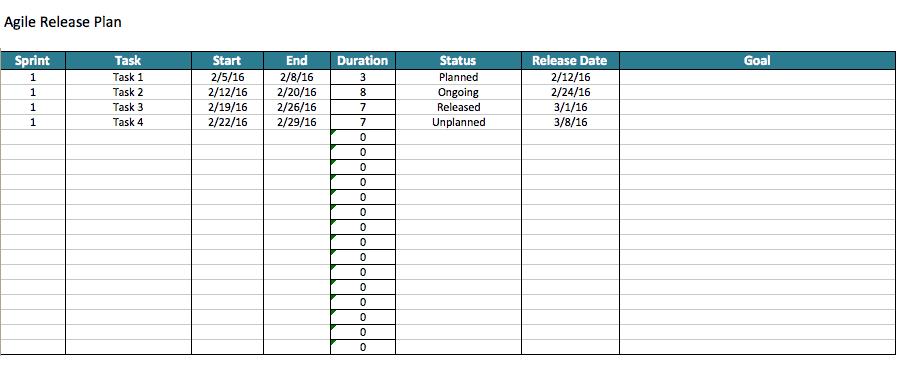 Agile Sprint Backlog with Burndown Chart Template
It's a to-do-list or checklist of product development phases. Each task performed by team member must add and its current status.

Agile Product Backlog Template
This chart/template use for identify, either sprint is ready or not according to previous phases of development.
Priority
Status
Story Point
Assign to Sprint
Agile Test Plan Template
This is form base template indicated either expected result in on our way or not and report to particular sprint. Project name, test case Id and report to must include in this template.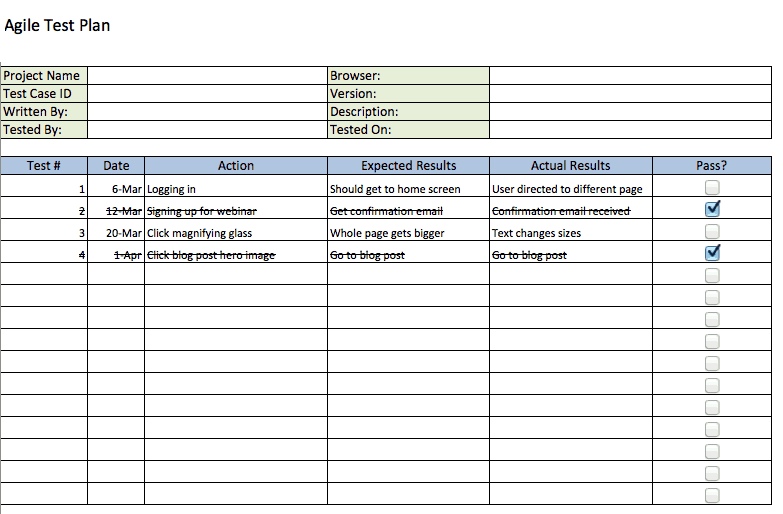 Agile Product Roadmap Template
Its strategic overview about to explain where the goal of product in different duration of time? Some Gantt chart type calculation define your product development stages over different periods.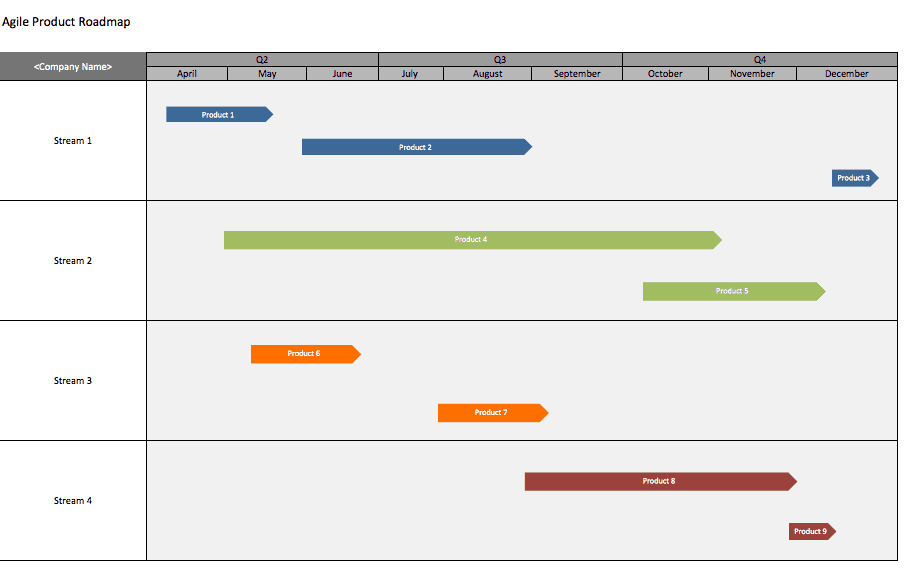 Agile Project Charter Template
It's a pre-planned one page excel template indicated some factors;
Mission
Vision
Scope
Success Matric
Conclusion 
So agile project status report template excel helping you complete dynamic and progressive way of handling project in meanwhile time. You can contact ExcelTime about any inquiry and agile development.